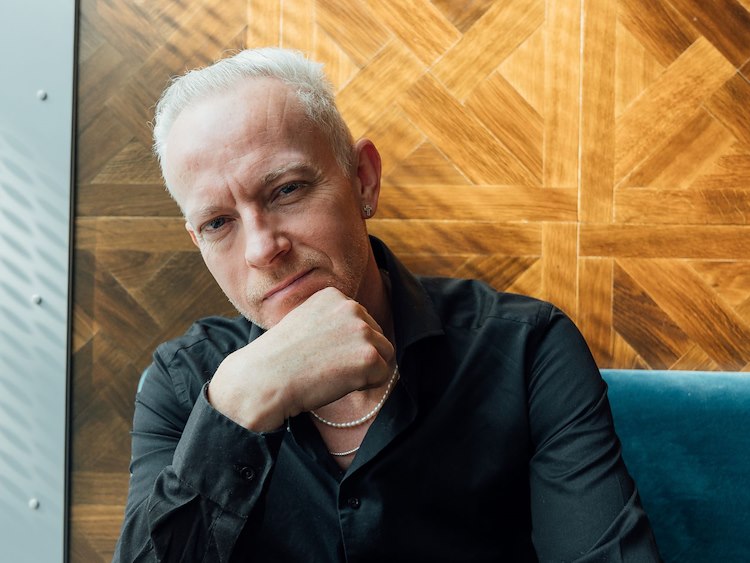 TANNING EXPERT
One of the country's leading tanning experts, James Harknett has teamed up with AWAY® Spa London to offer sensational tanning treatments tailored to each individual. James has designed his own 'by appointment' service, which has led him to be on many celebrities' speed dial.

Guests at AWAY Spa will be given VIP treatment, beginning with a consultation with James to discuss their tan requirements. He then selects and expertly applies the best products, leaving a flawless finish.
Experience treatments such as:

THE BESPOKE SPRAY TAN
20 years of tanning experience enables James to delicately airbrush you to golden perfection.
ULTIMATE WEDDING TAN
James has over 500 brides through his door each year, all of whom leave glowing. After a detailed consultation James tailors the exact colour to suit your skin tone.
THE MAN TAN
James's natural tan for men was awarded Best Wellness Experience 2019 in the GQ UK Annual Grooming awards.
STRETCH & MOVEMENT COACH
Award-winning stretch and movement coach, Roger Frampton is in residence at W London. Movement expert and creator of the Frampton Method, Roger has created revolutionary exercise techniques that stretch and move the body naturally.
Guests can take part in 90-minute workshops with Roger on Saturdays at W London and following their class relax in the sauna or with a massage at AWAY Spa. Roger's workshops combine bodyweight exercises with aspects of gymnastics and yoga to help increase movement and flexibility. Guests can also book personal training appointments with Roger at FIT.
Roger's work has been featured in The Sunday Times, Grazia, Esquire, Elle, Men's Health and GQ, and his TED Talk 'Why Sitting Down Destroys You" has over 4 million views on YouTube. Classes with Roger are for all ages and skill levels and will leave you feeling refreshed and free in your body.